Downed Release
Today is the release of DOWNED, the third book in the Gridiron series.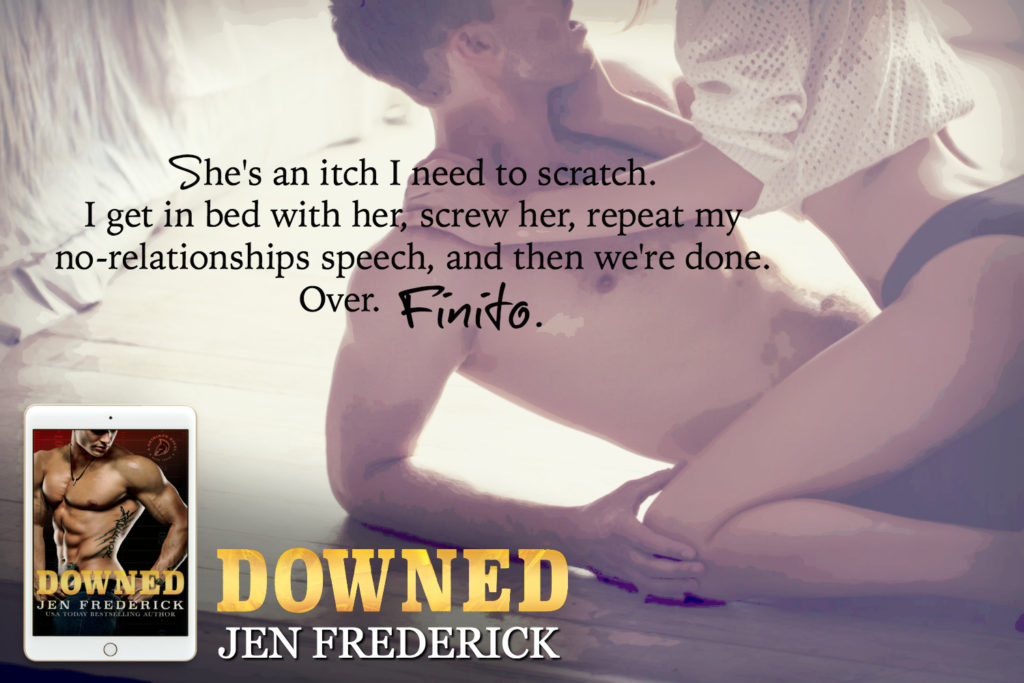 He's the guy no one likes…
Despite winning two national championships, JR "Ace" Anderson was sent packing from his old school after losing the trust of his coach. At Southern U, he has a second chance to prove that his college legacy isn't endless debauchery and selfishness. But his reputation precedes him, and his teammates offer a chilly welcome in the locker room. The one person who is willing to accept him is the very woman he should stay away from—his new coach's daughter.
She's the girl everyone loves…
Bryant Johnson's only goal in life is to make others happy, even at her own expense. One look at her father's new star quarterback, and she knows that Ace is her next project. With a reputation for being a "jerk whisperer", Bryant has spent her last three years at college reforming sorry behavior and turning bad boys into the best boyfriends ever. In Ace, though, she's met with surly resistance and a sizzling attraction she doesn't expect. Fixing this wounded warrior will be her biggest challenge yet. Not falling for him will be even harder.
Between her big heart and his damaged one, a battle is ensuing. In this game of love, every defense will crumble.
Available on Kindle Unlimited!
US -> http://amzn.to/2gr8Jei
AUS -> https://www.amazon.com.au/dp/B01N3LJK58
GER -> https://www.amazon.de/dp/B01N3LJK58
UK -> https://www.amazon.co.uk/dp/B01N3LJK58
FR -> https://www.amazon.fr/dp/B01N3LJK58
Spain -> https://www.amazon.es/dp/B01N3LJK58
Italy -> https://www.amazon.it/dp/B01N3LJK58
NL -> https://www.amazon.nl/dp/B01N3LJK58
JP -> https://www.amazon.co.jp/dp/B01N3LJK58
IN -> https://www.amazon.in/dp/B01N3LJK58
Mexico -> https://www.amazon.com.mx/dp/B01N3LJK58
CA -> https://www.amazon.ca/dp/B01N3LJK58
 *DOWNED and the other books in the Gridiron series are going to be available on Kindle Unlimited for the next 90 days. If you want to read DOWNED on another platform and you don't want to wait, here's how to get a copy:
Purchase DOWNED on Amazon using your favorite device: computer, phone, tablet
Forward me the receipt with your preferred format: iBook, Kobo, GooglePlay, Nook, or other
Receive the book in your inbox!